Wonder of Life
EDUCATIONAL OUTREACH: During the fall 2011 Board of Trustees meeting, the Board approved changing the "NEA Wonder of Life Exhibit" line item to "Educational Outreach." This change allows Teachers Saving Children® to utilize "The Wonder of Life" exhibit more extensively than we have in the past.
NEA EXPO: The Board of Trustees carefully considered our involvement in the NEA Expo exhibit and made the decision to "take a year off". Since the Educational Outreach line item financially supports this ministry opportunity, all monies designated for the NEA Expo will continue to go into this designated fund and will be used to replenish our supply of exhibit materials. The Board of Trustees will reconsider this ministry opportunity during this next fiscal year.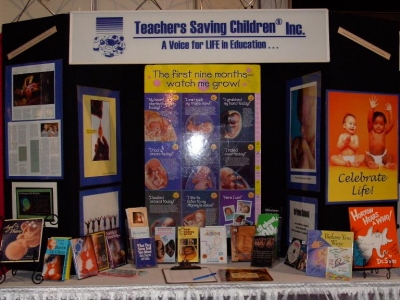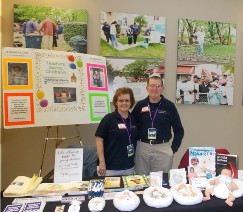 STUDENTS FOR LIFE OF AMERICA CONFERENCE 2017: Words cannot adequately describe the reception which our volunteers received at the 2017 SFLA Conference; the response was overwhelming! Throughout the conference, "The Wonder of Life" exhibit was the focal point for countless discussions with high school and college students who are passionate about abolishing abortion. At times, there were so many interested students that our volunteers had to "divvy-up" these young people between them (and in so doing, focus on particular concerns/questions). We are looking forward to future networking with students (and others) as a result of this conference and others to come.
WALK FOR LIFE: WEST COAST: Since 2016, Teachers Saving Children® has had an exhibit at the Walk for Life held in San Francisco CA. Tens of thousands of men, women, and children of all ages gather at the San Francisco Civic Center where many pro-life groups, ministries, and organizations from all over the United States set up exhibits. Board member Frank Ebiner and his wife volunteer their time to oversee the exhibit and talk with hundreds of individuals who stop by to visit prior to the walk.
FORT WAY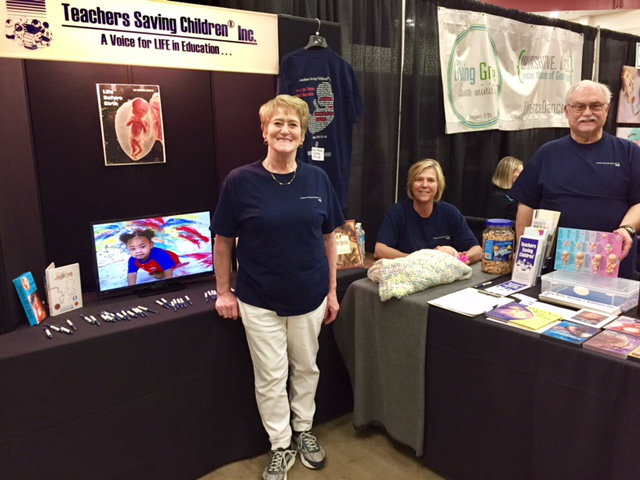 NE (IN) AREA HOME SCHOOLS' HOME EDUCATION RESOURCE EXPO: Teachers Saving Children® has an opportunity to participate in the Home Education Expo in Fort Wayne IN on May 20, 2017. This event is a new opportunity to share the message of Life with home educators who are concerned about public education.
DONATIONS: Each year we rely on the goodness of God and His people to raise the money needed for these effective pro-life education ministry opportunities. We have never been disappointed with His provision for the way He would have us minister. It is through your giving of $5, $10, $20, and more that the Lord has each year miraculously provided the finances for our Educational Outreach ministry opportunities, and for that provision we are grateful. "The Wonder of Life" exhibit has become the primary means for our organization to communicate the sanctity of life message to educators. Thank you for prayerfully considering being a part of this special endeavor by sending in your contribution today.
NOTE: Please make checks payable to "Teachers Saving Children Inc. – National" or use the donation page on this website. Carefully note how the amount given is to be designated ("Educational Outreach") so that the contribution will be appropriately allocated. As a tax-exempt organization approved under Section 501(c)(4) of the Internal Revenue Code, contributions received are NOT tax deductible.